Lieutenant General "Mohamed Al-Haddad",& Lieutenant General "Abdel Razek Al-Nadhouri", and their accompanying delegation participated in the activities of the Conference of Chiefs of Staff of the Armies of African Countries
and the US Military Command in Africa "AFRICOM", which was held in the Italian capital, Rome, February 27 to March 2, 2023.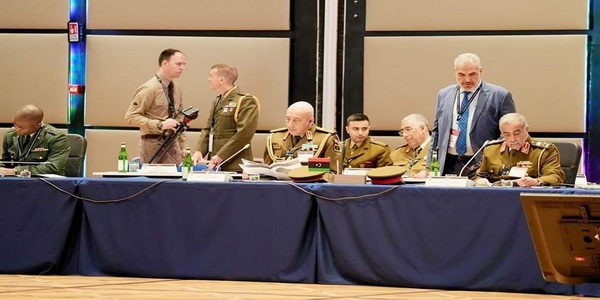 During the meeting, a number of topics aimed at achieving security and stability were discussed, as well as methods for protecting resources, preparing for crises and the mechanism for responding to them, as well as prospects for using and benefiting from modern technology.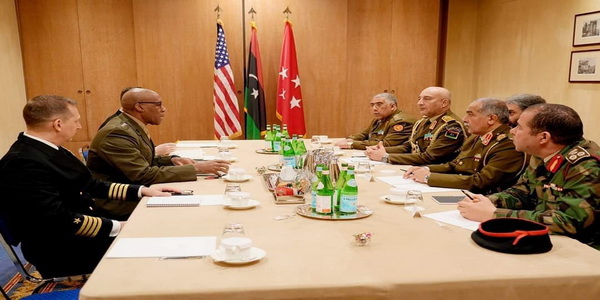 On the sidelines of the conference, they held separate bilateral meetings with the Italian Chief of Staff of Defense, as well as with the Chief of Staff of the Egyptian Armed Forces.
They also met the commander of the US Africa Command, AFRICOM, General Michel Langley.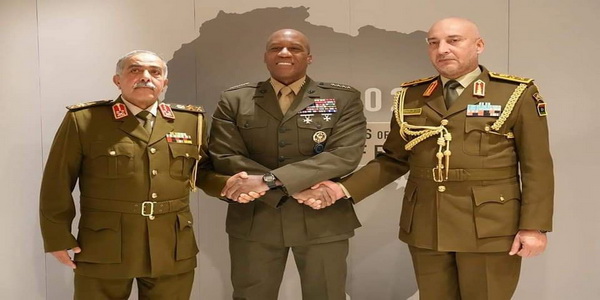 Al-Haddad and Al-Nadhouri assured the AFRICOM commander of the unity of the Libyan soil, the preservation of national sovereignty, the sanctity of Libyan blood, moving forward to unify the Libyan military establishment, the formation of a joint force as a first step to protect the borders, and the adoption of a national project to absorb youth and integrate them into state institutions.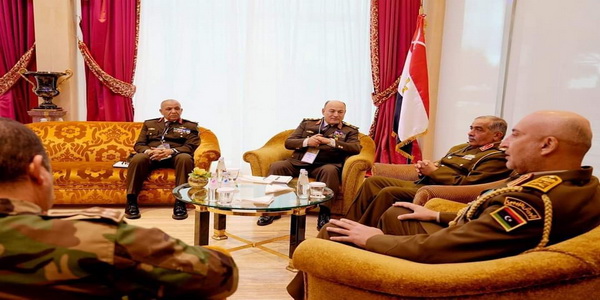 During the meeting, General "Michel Langley" stressed standing with the Libyan people in their calls for peace, national unity and full sovereignty, to achieve a secure future characterized by economic prosperity and regional stability.