In the presence of the Head of the Government of National Unity and the Minister of Defense, the Chief of the General Staff of the Libyan Army participated Friday evening, in the Martyrs' Square in Tripoli, the masses of the Libyan people
in the celebration of the twelfth anniversary of the February 17 Revolution.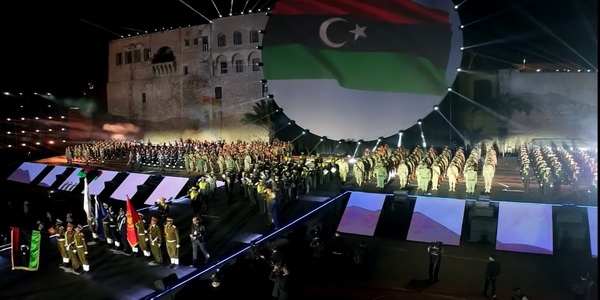 The ceremony was also attended by a number of ministers of the national government, a number of families of martyrs, a number of wounded and missing limbs injured in military operations, many public, political and security figures, a number of ambassadors of brotherly and friendly countries and distinguished guests.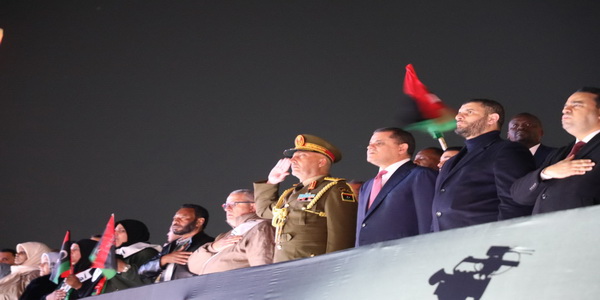 The ceremony witnessed a distinguished military show, in which the military establishment participated on the stage of the celebration, entitled "The Independence Banner", with the participation of students of the Military College, students of the Naval Academy, students of the Air Defense College, special forces of the 444 combat brigade, and a symbolic force from the Ministry of Interior.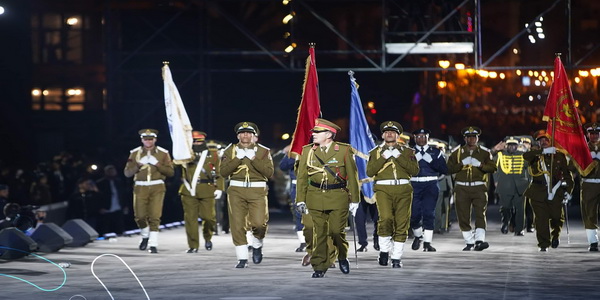 The military parade took place in the paragraphs of the ceremony, which featured various performances, paintings, thoughts and a distinctive output to commemorate the 12 anniversary of the 17 revolution of February, presented by teams and groups from around the country.