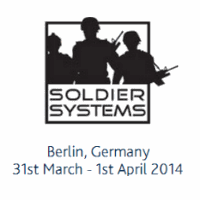 Berlin, Germany
31st March 1st April 2014
Event Overview
As the international military community refocuses on conventional battlefields, countries are reinvigorating their future soldier programmes with the intention of enhancing core soldier capabilities and improving survivability.
With the spectrum of operations expanding, now is the time to focus resources and efforts into critical areas. Proportionate lethality, weight minimisation and power utilisation are key components in providing force multipliers to an operations most potent tool: the soldier.
Soldier Systems 2014 provides the international military community with the unique opportunity to gain a clear understanding of future requirements and capabilities needed for dynamic and innovative approaches to solder systems.
Soldier Systems 2014 will act as a platform for key international military stakeholders to analyse emerging markets, best practice and latest technologies available.
Key Focus Areas:
Situational awareness
Medical support
Unmanned systems
Advanced ammunition
Communications
Anti-armour: force multipliers
Power
Training and simulation
Survivability
Designation and targeting
Optics
Weapon Effects