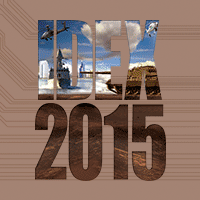 IDEX 2015 The 12th International Defence Exhibition and Conference
22nd – 26th February 2015
Abu Dhabi National Exhibition Centre (ADNEC)
Abu Dhabi; United Arab Emirates
Event Overview
The International Defence Exhibition and Conference (IDEX) is the world's leading joint defence exhibition. IDEX takes place biennially under the patronage of HH Sheikh Khalifa Bin Zayed Al Nahyan, President of the UAE, and is organised by IDEX LLC (an ADNEC Group Company) in association with the UAE Armed Forces GHQ.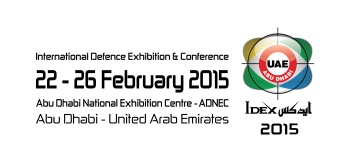 Yet again, IDEX 2015 will feature the third edition of NAVDEX, the maritime security show that was first launched during IDEX 2011, and quickly evolved to become the largest naval defence and maritime security exhibition in the region.
IDEX and NAVDEX demonstrate the latest technology across land, sea and air sectors of defence. It is a unique platform to establish and strengthen relationships with government departments, businesses and armed forces. In 2013 the event attracted 1,112 exhibiting companies and over 80'000 visitors.
Email: This email address is being protected from spambots. You need JavaScript enabled to view it.
Website URL: www.idexuae.ae
IDEX 2015, welcoming Tawazun as "IDEX Strategic Partner", will take place at the Abu Dhabi National Exhibition Centre (ADNEC), United Arab Emirates from the 22nd – 26th of February. 
For more information go to www.idexuae.ae