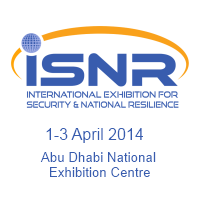 Abu Dhabi National Exhibition Centre
1st to 3rd April 2014
Event Overview
The Abu Dhabi National Exhibition Centre is an ideal venue to host the International Security National Resilience Exhibition & Conference.
The centre is a mere 15-minute drive from the city center and is easily accessible by a motorway that is conveniently connected to all the other emirates. The exhibition center is a state-of-the-art venue, fully equipped with modern facilities and built according to international standards.
In its 2014 edition, the event is going further than ever before. ISNR Abu Dhabi, the International Exhibition for Security and National Resilience, is growing in reach and influence beyond just homeland security by featuring dedicated platforms and world class collocated events together in one place at one time.
As a key platform for the global security calendar, this biennial event is a unique networking platform for governments and private sectors: a place to exchange knowledge, share best practice, discover the state of the art - and do business.
{facebookpopup}