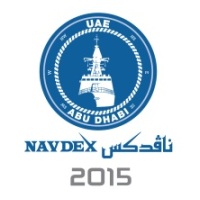 22nd to the 26th of February 2015
Abu Dhabi National Exhibition Centre
Abu Dhabi, United Arab Emirates
Event Overview
NAVDEX is the naval defence and maritime security section of the tri-service exhibition IDEX. It is the leading event of its kind in the Middle East and North Africa region.
Following the success of the 2013 edition, NAVDEX 2015 will continue to provide a dedicated platform for international naval defence and maritime security companies to showcase their technologies and services to the MENA region.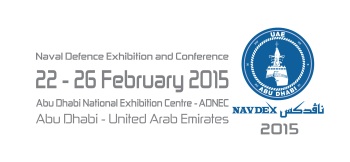 Positioned on the dock edge at the ADNEC Marina, NAVDEX will include:
Over 3000SQM of Exhibition Space

On-water Exhibits
WELCOME MESSAGE
The International Defence Exhibition and Conference, IDEX, is quite simply one of the world's leading joint defence exhibitions, and certainly the largest in the Middle East and Africa.
Drawing on over twenty years of experience, IDEX is widely recognised as the foremost showcase of the very latest technology, insight and innovation that currently defines the modern defence industry.
This is in large part due to the introduction of NAVDEX in 2011 - the region's largest maritime defence exhibition but also as a result of the unwavering support and enthusiasm received by its exhibitors and visitors year after year.
For this we thank you and it is with great pleasure that I can say, without reservation, that the next edition in February 2015, will be the most impressive yet.
The excitement and interest we are witnessing from around the globe to be part of IDEX 2015, has far outreached expectation - with 90% of available exhibition space selling out as early as January 2014.
From the opportunity to engage with industry leaders at the very highest level, to showcasing your products and services to a captured international audience, having a presence at IDEX 2015 is simply a must for individuals, companies and governments who operate in this space.
The eye of the global defence market will be fixated on Abu Dhabi from the 22nd to the 26th of February 2015 and through this digital platform we will be sharing a whole host of exciting event developments over the coming weeks and months.
Quite distinct from other events of its kind, our show is a real differentiator and we very much look forward to receiving you at IDEX and NAVDEX in 2015.