Lieutenant-General "Mohamed Al-Haddad" and a number of military leaders from the western region received the military delegation from the eastern region, headed by Lieutenant-General "Abdul Razek Al-Nadori", accompanied by members of the
Military Committee (5+5) and a number of military leaders from the eastern region who arrived at Maitika International Airport In the capital, Tripoli, on Monday morning.
After their arrival at the headquarters of the General Staff in the city of Tripoli, an expanded meeting was held, after which a joint statement was issued by the leaders of the military establishment of the Libyan army, in which they emphasized direct communication to complete the work that had been agreed upon between them.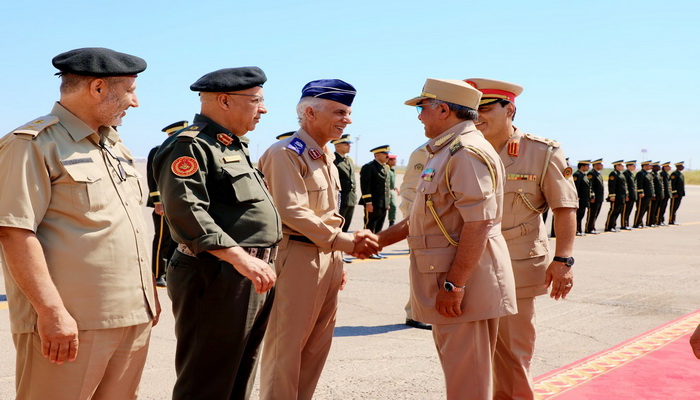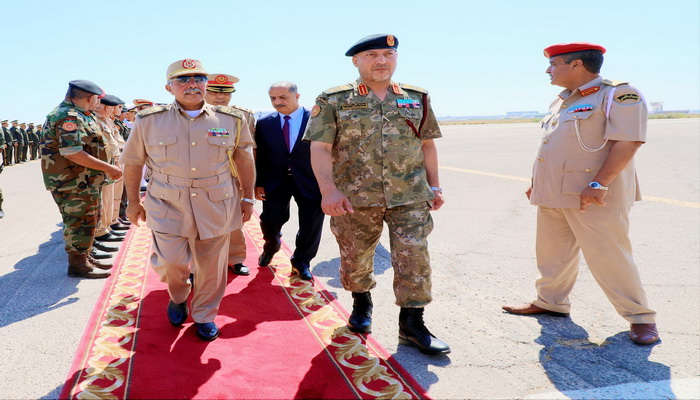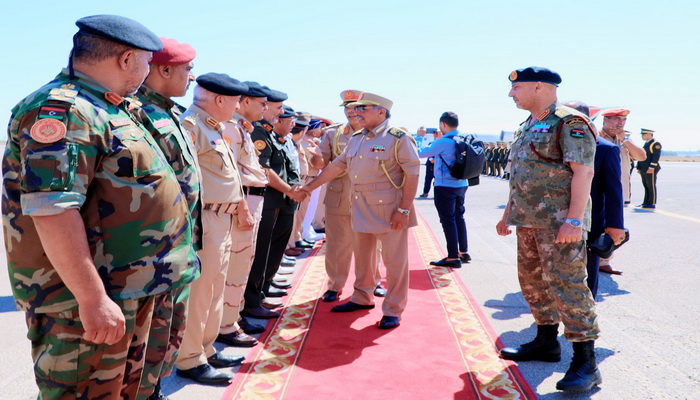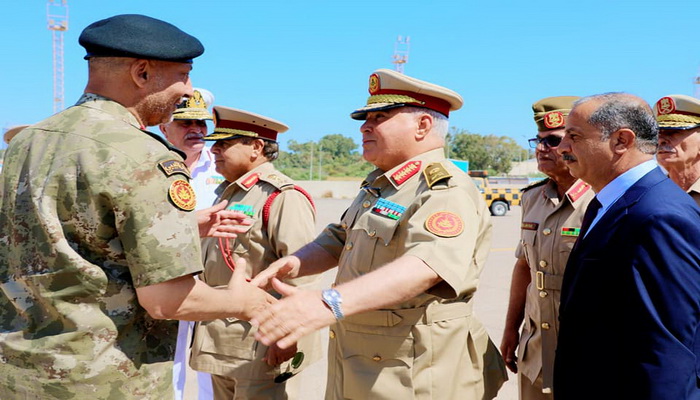 A final statement was also issued for the meetings of the Libyan military leaders held in Tripoli on 18-19 July 2022.